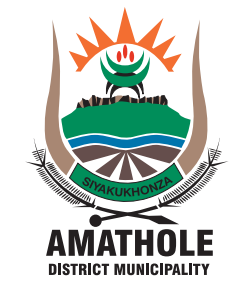 In terms of Section 156 of the Constitution of the Republic of South Africa, 1996, a municipality has executive authority in respect of, and has the right to administer: 
The local government matters listed in Part B of Schedule 4 and Part B of Schedule 5; and 
Any other matters assigned to it by national or provincial legislation.
In addition, national and provincial governments must assign to a municipality, by agreement and subject to any conditions, the administration of a matter listed in Part A of Schedule 4 or Part A of Schedule 5 to the Constitution which necessarily related to local government, if:
That matter would most effectively be administered locally; and 
The municipality has the capacity to administer it. (Section 156(4), Constitution) 
Section 83 read with section 84(1) and (2) of the Municipal Structures Act 117 of 1998 (Structures Act) divides up the functions listed in Schedule 4B and 5B of the Constitution between local municipalities and district municipalities. 
The Minister, in terms of section 84(3) of the Structures Act, and the MEC, in terms of section 85(1) of the Structures Act may make adjustments to the functions and powers of local and district municipalities by way of notice in the Government Gazette and Provincial Gazette respectively.
National Legislation may also assign certain duties and responsibilities relating to national or provincial government powers and functions. 
In addition to the above, a district municipality is obligated in terms of section 83 (3) to seek to achieve the integrated, sustainable and equitable social and economic development of its area as a whole by –
Ensuring integrated development planning for the district as a whole;
Promoting bulk infrastructure development and services for the district as a whole;
Building the capacity of local municipalities in its area to perform their functions and exercise their powers where such capacity is lacking; and
Promoting the equitable distribution of resources between the local municipalities in its area to ensure appropriate levels of municipal services within the area. 
---
1
In Terms Of Section 84 Of The Systems Act
Integrated Development Planning ;
Water and Sanitation;
Municipal Health Services ;
Solid waste disposal;
Regulation of passenger transport services;
Fire Fighting Services;
Promotion of local tourism;
Fresh produce markets and abbatoirs;
Control of cemeteries and crematoria servicing a major proportion of the district area;
Municipal public works relating to the above functions.
2
Assigned By the MEC
Building regulations
3
Assigned by National Legislation
Municipal Disaster Management as set out under the Disaster Management Act 57 of 2000;
Identifying of  housing needs and planning responsibilities as set out under chapter 4 of the Housing Act 107 of 1997;
Atmospheric emission monitoring and licencing as set out under the National Environment Management: Air Quality Act 29 of 2004.
---
"We create themes, not only for to revolutionize the web, but to create a unique experience for your customers and end users. We create designs that match your brand."
---