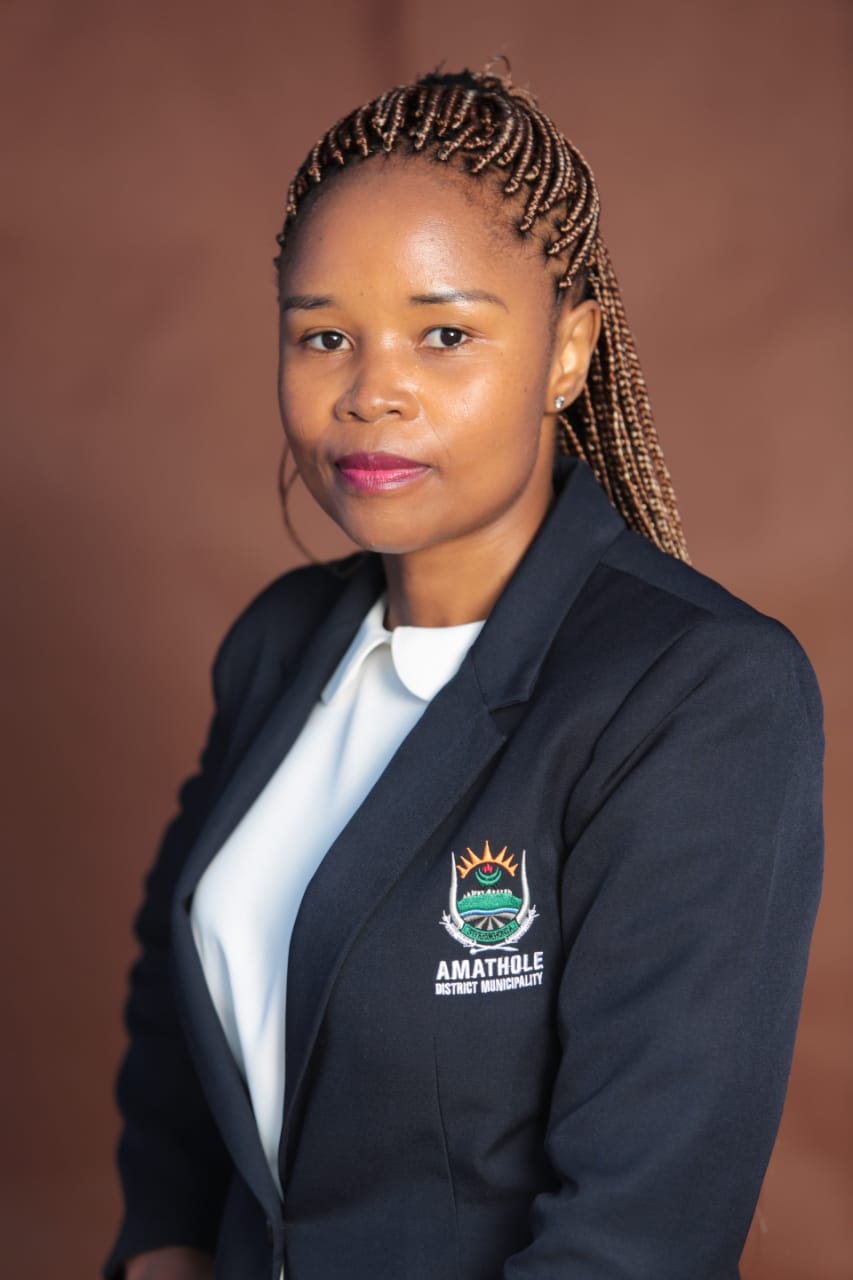 Mrs. Noni Vuso
Senior Manager: Communications and Customer Care
Communications and Customer Care Unit: Department of Strategic Planning & Management
Tel:  +27(0) 43 783 2500 *   Fax: +27 (0) 86 400 8536
Email:  This email address is being protected from spambots. You need JavaScript enabled to view it.
Website: www.amathole.gov.za
INSIGHT INTO COMMUNICATIONS & CUSTOMER CARE
ADM Communications Strategy was adopted in 2017 and is reviewed on an annual basis. The strategy is aimed at promoting effective communication of the ADM business to all its stakeholders. The strategy subscribes to a notion of a two way communication, building sustainable relations with internal and external stakeholders whilst forming strategic partnerships with the private and public sector.
Out of the strategy, a communications policy has been adopted as an implementing tool to monitor institutional communication. A series of forums for government communicators at national, provincial and local level have been established to ensure collective planning in all government communications.
The aforementioned structures include the Eastern Cape Intergovernmental Communicators Forum (IGCF) which is coordinated by the Office of the Premier, GCIS and SALGA-EC. Communicators from provincial departments, State Owned Enterprises (SoEs) and district/metro municipalities are represented in the forum. The objective of the forum is to coordinate programmes and projects each year and to monitor and evaluate progress and achievements. A Local Government Communicators Forum (LGCF) has also been established and is driven by the Communications Office of the Department of Cooperative Governance and Traditional Affairs (CoGTA). The Forum provides a platform for sharing of information about local government issues and best practices.
Subsequent to the above platforms, ADM established a District Communicators Forum (DCF) in 2002. Communication Managers/Officers and communication portfolio heads, community development workers, and customer care from all local municipalities, as well as communicators from government departments/parastatals in the district are invited to attend and participate. Among other things, the Forum provides a platform where information is shared and disseminated, best practices highlighted and communication programmes/projects within the district are coordinated. The forum is headed by the departmental portfolio head and receives technical assistance from the Director Strategic Planning and Management/Head of Communications.
Through the Communication Strategy, ADM has made rigorous efforts to communicate on an ongoing basis with the public utilising print and electronic media (interviews/talk shows/media releases/advertisements). Direct communication with the affected stakeholders is done through water forums, road shows, walk-in at satellite offices, website, newsletters (internal & external), Mayoral Imbizos and other public participation platforms.
Local municipalities are at the coalface of service delivery and the closest sphere of government to communities.  As such, they are held accountable for all government services, even though some functions are not assigned to them. The have been pockets of service delivery protests in some local municipalities resulting from accessibility of ward councillors, lack of information about the work of those municipalities, leadership grievances and delayed service delivery. It is therefore critical that local municipalities provide for adequate communication structures and to communicate proactively with both the media and with all their key stakeholders. They are also encouraged to develop communication strategies that will address the challenges.  They need to ensure a two-way flow of information and to build relationships and partnerships so that service delivery can take place in a conducive environment.
Environmental Scan – General
In the recent past ADM has been visible and audible a show of improvement in the communication service. The voice of government in the media is consistently reflective. The functionality of communication in the district is also gaining momentum. Efforts on continually made to improve internal and external communications. Since the ADM took over the role of Water Services Authority, the workload of the Communications and Customer Care Unit has significantly increased. There are seven (7) fully fledged satellite offices with customer care personnel across the district. Institutional Capacity Building and Training in Batho Pele principles and Customer service for satellite offices continue to make positive inroads as satellite offices are at the coal face of service delivery.
The institution has approved for a process to introduce a fully-fledged automated and integrated customer relations management system. There are also concerted efforts to heighten staff morale and improve working environment and organisational culture. These efforts are entrenched in the Brand Repositioning Strategy that was approved in March 2019. The development of the Brand Repositioning Strategy comes after adverse reports about ADM populated the media space for over 3 years. The Community has, as a results of these adverse reports, developed mistrust and lost confidence in the institution's governance abilities. Subsequently, customers are unwilling to pay their financial obligation towards services rendered by ADM, investors are reluctant to support the institution's Agency (ASPIRE) business plan and there has been a decline in the attendance of ADM outreach programs.